Traceroute
This is a free service to traceroute IP address using multiple servers in different locations.
We offer a free demo for up to 50 IP addresses per day. Query limit is 50/50 today.
Sign up free account now to get 200 queries per day.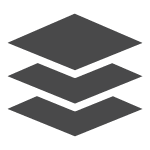 Console-Based Traceroute
We offer console-based traceroute application in Linux/Windows/MacOS. Try out our open-source IP2Location Traceroute application.
Try It Now
If you are looking to traceroute from multiple locations, try out our free Ping and Traceroute Service at LocaPing.com.